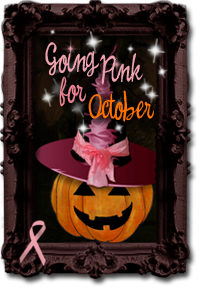 It is October! We are celebrating more than just pumpkins and goblins! We are bringing awareness to Breast Cancer Awareness Month! Here are 10 facts to get you started with Breast Cancer Awareness Month.
1. Each year in the United States, more than 200,000 women get breast cancer and more than 40,000 women die from the disease.
2. Men also get breast cancer, but it is not very common. Less than 1% of breast cancers occur in men.
3. Most breast cancers are found in women who are 50 years old or older, but breast cancer also affects younger women.
4. About 10% of all new cases of breast cancer in the United States are found in women younger than 45 years of age.
5. Women who have had breast cancer in one breast are more likely to get it in the other breast.
6. Women who have certain types of abnormal breast changes, such as atypical hyperplasia, ductal carcinoma in situ, and lobular carcinoma in situ, have a higher risk. These changes are found during a breast biopsy.
7. Women whose breasts have more dense tissue relative to fatty tissue have a higher risk than women of about the same age who have little or no dense breast tissue.
8. Getting your first menstrual period before age 12 increases breast cancer risk. Reaching menopause after age 55 increases breast cancer risk. Never having children or having children after age 30 also increases risk. Women who have a first baby before age 20 have a lower risk.
9. The more alcohol a woman drinks, the greater her risk of breast cancer.
10. Women who breastfeed have a lower risk of breast cancer.
References:
CDC. (2016, September 27). Breast Cancer Awareness. Retrieved October 04, 2016, from http://www.cdc.gov/cancer/dcpc/resources/features/breastcancerawareness/
Breast Cancer. (2010, November 17). Retrieved October 04, 2016, from https://www.womenshealth.gov/breast-cancer/risk-factors-prevention/?_ga=1.59082088.496872678.1475600653