| | |
| --- | --- |
| Posted on January 5, 2015 at 11:30 PM | |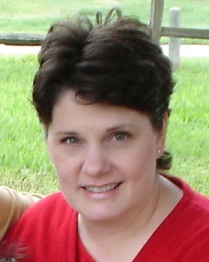 Congratulations to One of our Four December 2014 Monthly School Supplies Contest Winners, Rhonda Peña.
Our winner from Mission Texas, teaches 5th Grade Math at Bryan Elementary School won the Paper Mate Flair Set. Her goal for this year is to take what she has learned this year to make the following year much better.
"This is my 25th year of teaching.  I relocated 1,800 miles away from home back in 1990 for my first teaching assignment... I started teaching sixth grade for 3 years, then for the next 21 years I taught 3rd grade math.  This is my first year teaching 5th grade math, so that is the basis behind my goal for this year.  I am always looking for ways to improve my teaching, and I still get goose bumps every time I "see" the light bulb come on in my students' heads!  Teaching, to me, is not a job or vocation.  Rather it is a calling, a passion, something that I truly enjoy doing despite all of the negativity that tries to bring one down in our profession." Rhonda Peña says.
Teachers like Rhonda Peña, inspire us and encourage us to let passion direct your life and you will come out much happier in the end. She is teaching her students that you keep moving forward and take everything that you have absorbed to use it to make better decision in the future. We appreciate Teachers who take the time out of their day to search for ways to obtain needed resources for their students. Rhonda, keep up the good work and know that you are appreciated, by your community. We wish Rhonda and her students the best this school year.
We would also like to take the opportunity to thank all who entered our December 2014 Monthly School Supplies Contest.